New article
from your news rule in Inoreader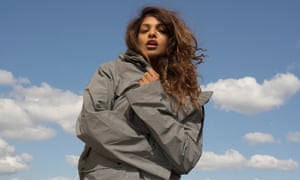 Maya Arulpragasam is bringing dancehall, hip-hop and grime to this year's Meltdown. Is the outspoken British Sri Lankan the best argument for positive cultural appropriation?
The Guardian said that you couldn't shag to my record." As conversational openers go, MIA's beats the banal niceties of, say, "Hello, how are you doing?". It's no surprise that she charges straight into a chat about why her last album was considered "too confrontational for the bedroom" by this paper. It's an icebreaker moulded to MIA's very own design: abrasive, compelling, underpinned by sex. "Yeah," she finally conce des with a grin when I suggest we move past it, "you can't have it all, can you?"
It's a theme she warms up to when we talk about her edition of Meltdown at the Southbank Centre, which we're ostensibly here to discuss. "Usually, I wouldn't do something like this," she says, slouched under an oversized khaki coat dress. "[But the organisers] were like: 'Hey, you can do whatever you want.'" Still, putting on the South Bank's annual festival, curated in previous years by the likes of David Bowie, David Byrne and Patti Smith, has turned out to be a fairly arduous affair for MIA who says she "doesn't do computers" at the moment.
Continue reading...
Inoreader is a light and fast RSS Reader. Follow us on Twitter and Facebook
You have matches for "a"