New article
from your news rule in Inoreader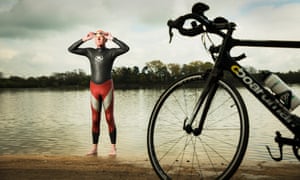 Paul Bussey, 67, on what he loves about being a triathlete

I took part in my first triathlon when I was 57. I saw the London Marathon on TV and thought it looked appealing, but the trouble was, I didn't like long-distance running. I was looking for something equally difficult; I liked the idea of doing an endurance event before I got too old. My wife suggested triathlon. I've now done more than 20.
Triathlons are formed of three disciplines: swimming, cycling and running, in that order. There are various distances, but the classic one, the Olympic, involves a 1,500-metre swim (generally in open water), a 4 0km bike ride and a 10km run. Seconds can be gained or lost in transition, when you change kit. The top competitors complete the whole thing in under two hours; I've never quite managed to get under three. I think old age is going to prevent me from doing so, but it's still fun to try.
Continue reading...
Inoreader is a light and fast RSS Reader. Follow us on Twitter and Facebook
You have matches for "a"