New article
from your news rule in Inoreader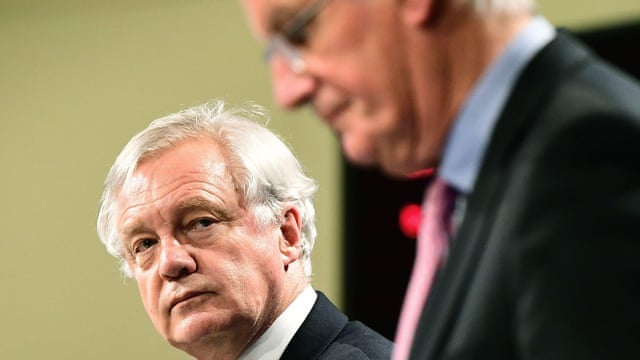 On first day of Brexit negotiations chief EU negotiator makes clear Britain cannot dictate timing of negotiations
British negotiators have capitulated to key European demands for a phased approach to Brexit talks, agreeing to park discussions on free trade until they have thrashed out the cost of the multibillion-euro UK divorce settlement.
Putting a brave face on a concession that may further strengthen the tactical dominance of the EU, the Brexit secretary, David Davis, insisted his initial retreat remained consistent with long-term government strategy.
Continue reading...
Inoreader is a light and fast RSS Reader. Follow us on Twitter and Facebook
You have matches for "a"