New article
from your news rule in Inoreader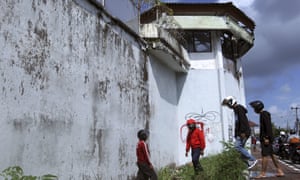 Prison officers became aware the men had fled while conducting a morning check at the Kerobokan penitentiary, police said
Indonesian police are searching for four foreign inmates who escaped prison on Bali by crawling through a narrow tunnel dug under the walls, the authorities said.
Prison officers became aware of the escape while conducting a morning check of inmates at the Kerobokan penitentiary in Denpasar, said Putu Ika Prabawa, an officer at Kuta Utara police station.
Continue reading...
Inoreader is a light and fast RSS Reader. Follow us on Twitter and Facebook
You have matches for "a"