New article
from your news rule in Inoreader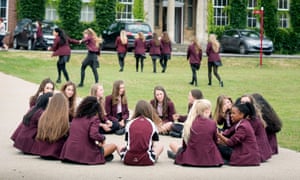 Pupils at Stroud high school were outraged by strict new rules prohibiting the use of digital devices, but the results were alarming
Fourteen-year-old friends Hannah Cox and Libby Shirnia admitted they were a little taken aback when their school announced stringent new rules on mobile phones, smart watches and Fitbit activity monitors.
"Everyone's reaction was: 'This is so annoying.'" said Libby. "But then we chatted about it and thought it might be a good thing. It's the worst thing when you're having a conversation and someone is doing that [Libby mimes tapping and sliding on a smart screen].
Continue reading...
Inoreader is a light and fast RSS Reader. Follow us on Twitter and Facebook
You have matches for "a"