New article
from your news rule in Inoreader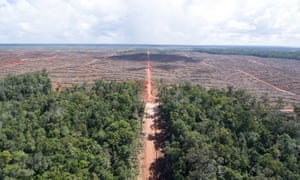 NGOs praise the bank's move as they step up pressure on investors to stand by environmental and social commitments on palm oil
HSBC has triggered an investigation into Noble Plantations following allegations the company was preparing to clear thousands of hectares of rainforest in Papua for oil palm cultivation.
In a decision hailed as a first by a major bank, HSBC has asked the Roundtable on Sustainable Palm Oil (RSPO), a sustainability body for the palm oil industry, to investigate the claims.
Continue reading...
Inoreader is a light and fast RSS Reader. Follow us on Twitter and Facebook
You have matches for "a"