New article
from your news rule in Inoreader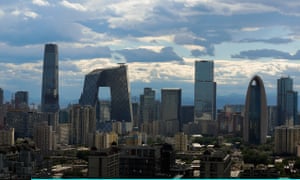 All the day's economic and financial news, including reaction to China's latest growth figures
8.29am BST
China takes in a lot of raw materials, to drive its factories and underpin its infrastructure spending.

8.17am BST
Craig James, chief economist at Commonwealth Securities in Sydney, says China's latest growth figures may indicate that the world economy is holding up.
He says (via Reuters):
"(The new data) is encouraging for global growth as well because China is the second largest economy on the planet."
"Based on this data, there is no need for easing and no need really for tightening either because inflationary pressures are very much contained. So I think the People's Bank of China just continues to be watchful."
As China goes, so go emerging markets. Its solid growth reinforces recoveries for commodity exporters and keeps 2017's pick-up in global growth on track,"
China Q2 GDP was firmer than expected (6.9%y/y, cons 6.8%, prior 6.9%), driven by a sizeable pick-up in industrial production. Sentiment was dampened by the Stats Bureau's acknowledgement that H1 economic growth was "hard won".
Our Asia strategist calls that an understatement to be sure; GDP growth was clearly buffered by significant credit expansion to ensure headline growth remained at or above target. Most recognise the dangerous imbalances/can-kicking involved in China's growth strategy.
Continue reading...
Inoreader is a light and fast RSS Reader. Follow us on Twitter and Facebook
You have matches for "a"